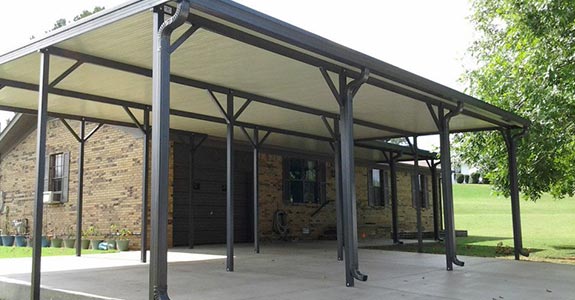 Windows, Siding, Patios and More
From seamless gutters to window repair, Economy Siding & Windows is here to help with a variety of different residential services. With 35 years of experience and full certification, licensing and insurance, we are proud to offer the following helpful services and quality products:
Siding: Siding is crucial to protect you home's exterior and keep your family safe and comfortable. When you need to install new siding or replace your old siding, you can count on Economy Siding & Windows to get the job done the right way.
Windows: Windows are more that a simple aesthetic choice—the right windows can totally transform the look, feel and efficiency level of your house. Let the team at Economy Siding & Windows show you how with window installation and window repair in Jackson, TN.
Patio covers: If you are looking for patio covers that are durable, affordable and long lasting, then we invite you to get in touch with us. Our lifetime warranty (windows only) guarantees great results, and we sell only the highest quality patio covers in Jackson, TN.
Gutters: Keep your house and roof clean and free of water damage with the aid of Economy Siding & Window. Whatever type of gutters you are looking for, we can probably help you out.
We know that siding, gutters, windows and patio covers are all big investments. That's why we are proud to offer excellent brand-name products for reasonable prices. We sell windows made by Atrium Viewpoint, Anderson Silverline, Simonton Windows and Alside Windows, and siding by Royal Celect, HeartTech, Foundry and Norandex Siding.
If you would like to learn more about Economy Siding & Windows, or if you're interested in receiving a free quote, please call us at 731-422-3828, or visit our Contact Us page for more information. We look forward to serving you!